Cars
I have always loved sports cars, but cannot afford the best...
...so then you build one or buy a small roadster!
Lotus 7 Replica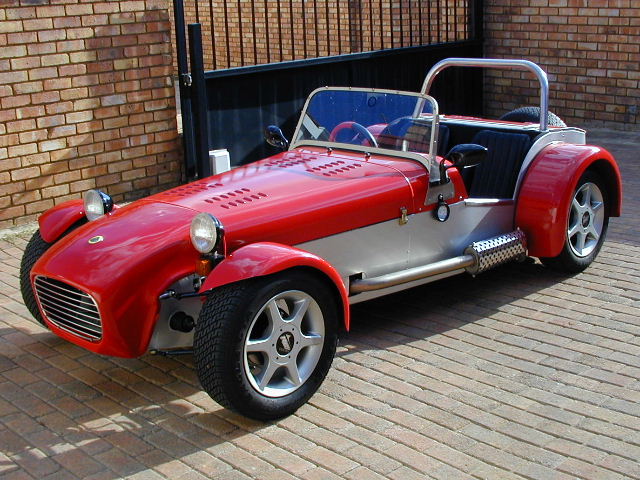 This is my Lotus 7 Replica I build from a rolling chassis.
It was fitted with a Toyota 16V Twin cam motor and weighed 600KG.
Wow is the only way to describe how this little baby goes.
Below is a couple of the Build Photos that was scanned in from old photos, so the quality is not that good
Toyota MR2-Spider
This is not my pictures, but from the internet that shows the car of better than my pictures

The Lotus 7 was Fantastic, but not a very practical everyday car. One could not use it everyday due to the thunder storms we get here, one could never leave it outside or drive with it to work, since it did not have a roof. I sold it and bought the next best thing a Toyota MR2 Spider. The MR2 was not as fast or as good in the corners, but I use it everyday to work and back. The MR2 is perfect for going through the traffic very quickly. I enjoy the MR2 more, since I use it more than the Lotus.
Legal Disclaimer: These pages are for informational purposes only, and the author accepts no liability for any of the information presented.
Page Visits since 2005-01-01
Free Hit Counter